If you happen to be in Chennai (Madras), India, this Saturday, drop by the American Library at the U.S. Consulate, 10:00 a.m. I'll be reading and talking about various things.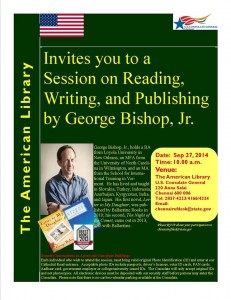 Here's the FB link:
Session on Reading, Writing, and Publish by George Bishop, Jr.
A few weeks ago I posted about how the European Space Agency's "Rosetta" aircraft has intercepted Comet Churyumov-Gerasimenko after chasing it for ten years through the planets.
The latest news, for all you space geeks, is that the touchdown site on the comet has been identified, and on November 11 a probe will leave Rosetta and land on the comet.
X marks the spot: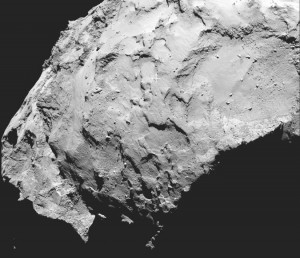 I'm looking forward to revisiting my hometown for a reading at the Baton Rouge Gallery on October 12, WORKS IN PROGRESS: FOUR BATON ROUGE WRITERS.
Laurie Lynn Drummond, Chris Tusa, Angus Woodward and I will be reading.