I'm looking forward to attending the grand opening celebration this weekend of Tubby & Coo's Mid-City Book Shop here in New Orleans. I'll be signing books Sunday, November 2, from 1:00-2:00.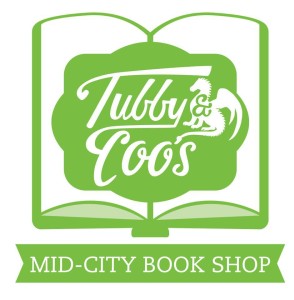 While bookstores are shutting down all over the country, New Orleans still manages to support four (and now five!) thriving independent shops: Faulkner House Books, Garden District Book Shop, Maple Street Book Shop, and Octavia Books. Tubby & Coo's, opened by book-lover Candice Huber, is the newest addition to this list.
Besides these shops, New Orleans also supports half a dozen damn good (and dusty) used book shops, among them Beckham's Bookshop, Dauphine Street Books, Librairie Book Shop, Blue Cypress Books, and Crescent City Books.
Truly impressive for a city this size.
Congrats and thanks to Candice and all the other bookstore owners and lovers in New Orleans.
Can I have a Who Dat?