"The Night of the Comet" is No. 8 on the bestseller list in Mississippi, according to the Jackson Clarion-Ledger. Thanks again to all the wonderful independent bookstores I've visited there.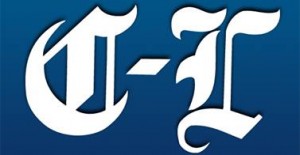 Top Mississippi Reads
Sep. 14, 2013 |
clarionledger.com
1. "The Education of a Lifetime," Robert Khayat, Nautilus, $24.95
2. "Mr. Tiger Goes Wild," Peter Brown, Little Brown, $18
3. "Are You Ready?" Charlotte Oakley, ed. Univ of Mississippi, $35
4. "Smoke and Pickles," Edward Lee, Artisan, $29.95
5. "The Storied South," William Ferris, University of North Carolina Press, $35
6. "The Resurrectionist," Matthew Guinn, W.W. Norton, $25.95
7. "Fancy Nancy," Jane O'Connor, HarperCollins, $17.99
8. "The Night of the Comet,"George Bishop, Ballantine, $25
9. "The Delta: Landscapes, Legends and Legacies of Mississippi's Most Storied Region," Melissa
Townsend, editor,
Coopwood Publishing, $45
10. "The Illustrated Man," Ray Bradbury, Simon &Schuster, $7.99
Compiled by University Press of Mississippi. Reported by Bay Books (Bay St. Louis); Lemuria Books (Jackson); Square Books (Oxford); Turnrow Book Co. (Greenwood).